Tiny Blinker Flasher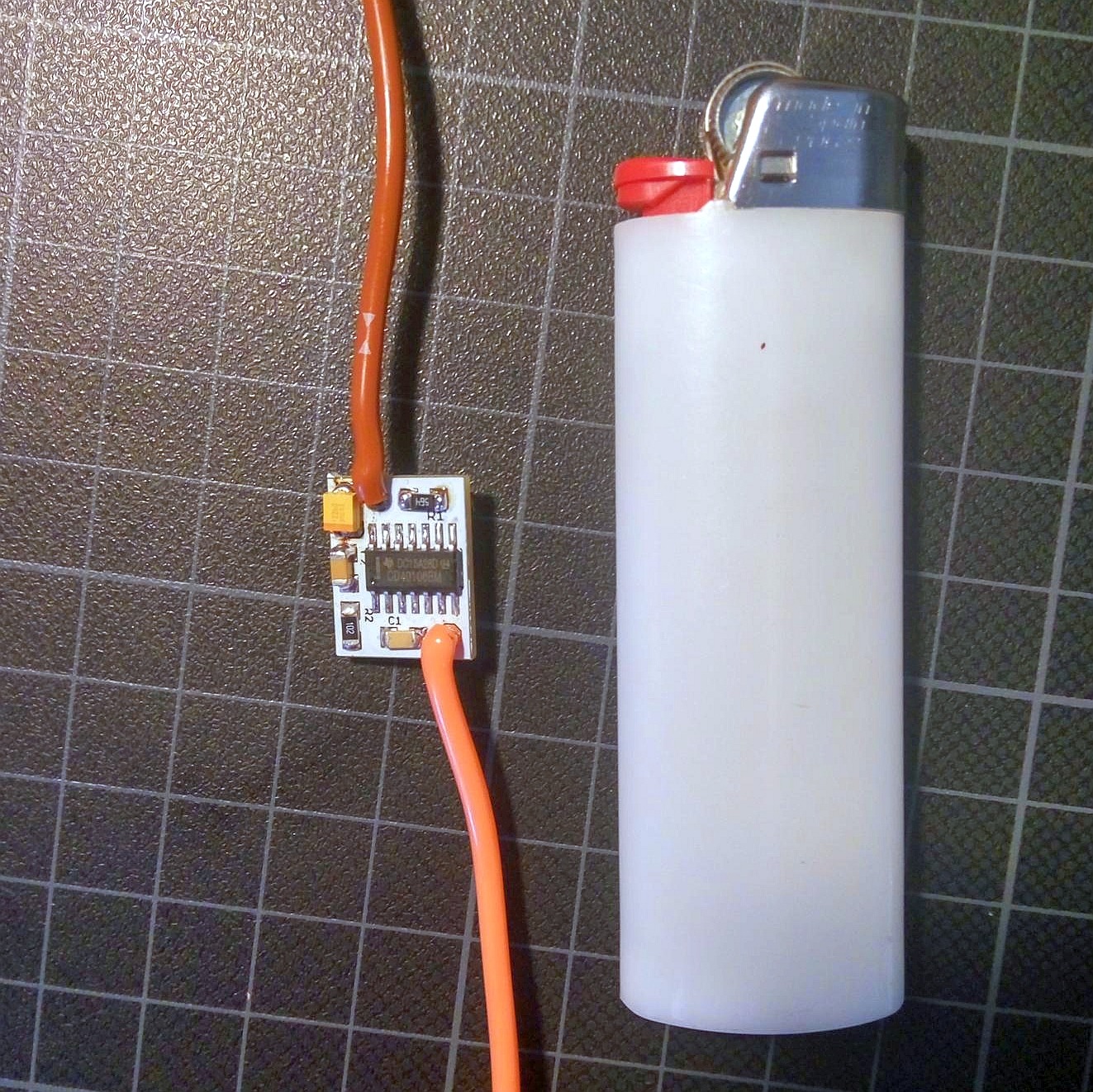 This tiny blinker flasher for you bike reduces the space you need for a blinker relay because it's only 18 mm x 15 mm and 6 mm thick. It makes it also smarter because it's can deal with LED indicator and normal blinkers up to 60 W each with only two cables. It makes your bike also saver, because it is protected against high voltage and voltage reversal. The new Version allows you to control even the frequency of your blinkers. 
Versatile Transitor Ignition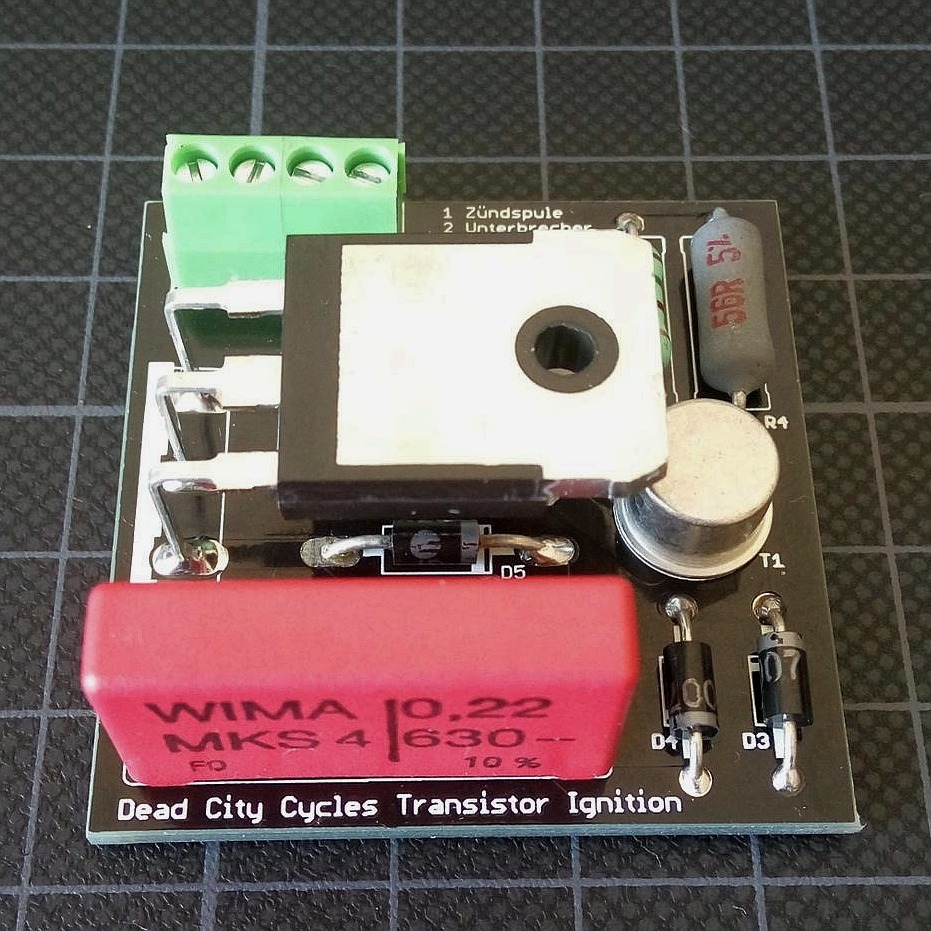 This small transistor ignition makes your ignition stronger and more reliable. Once you set your contact breaker, the transistor ignition generates the high voltage for your coil, this saves the breaker from burning which make your ignition timing more stable. Furthermore, your ignition flash gets much stronger wich help your bike to start better and run smover. 
Universal Control Box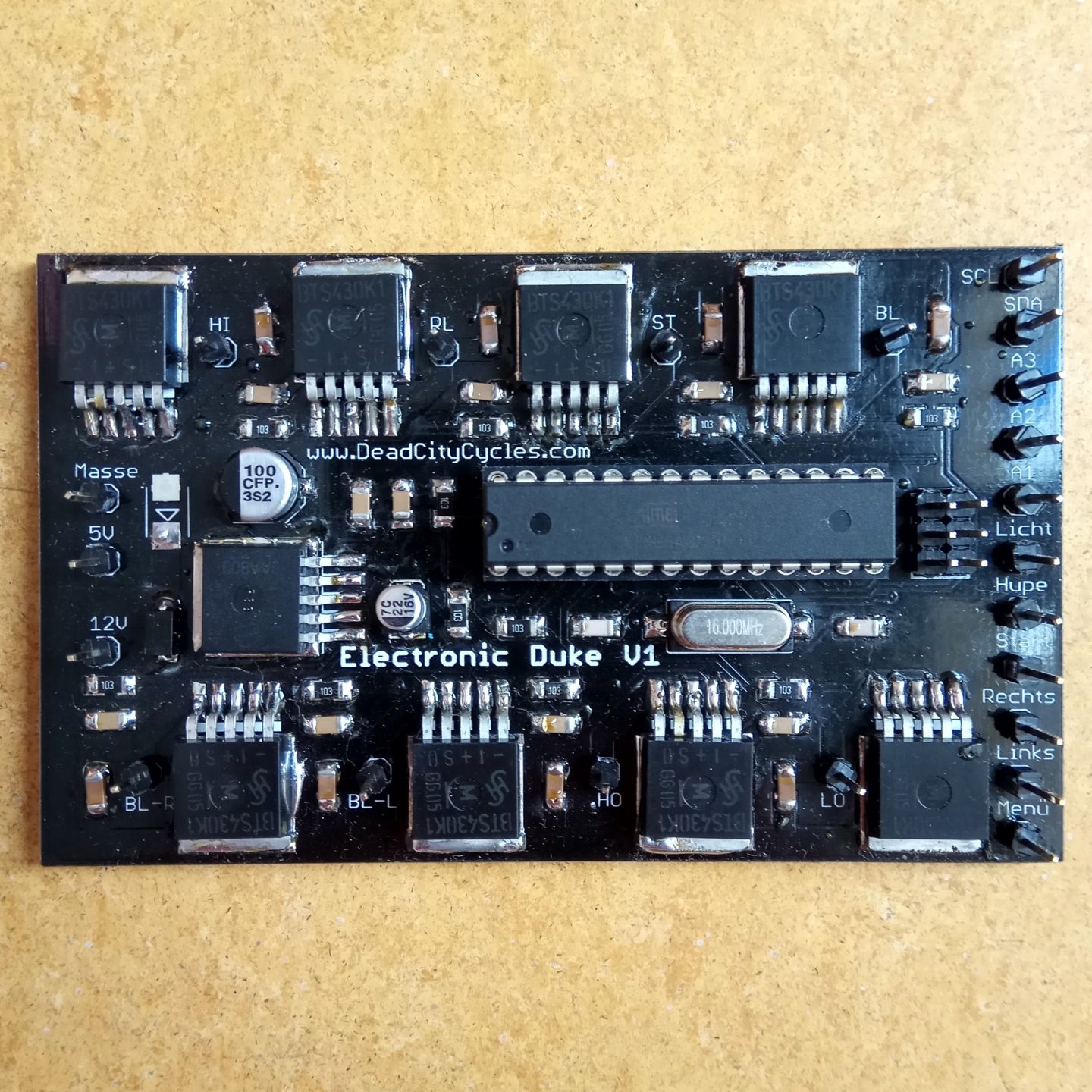 The Electronic Duke make your hole motorcycle wiring more easy and clear. You are able to control every load at least with four push buttons. It could be programmed freely and can control the blinkers, tail light, brake light, headlight, horn and also your starter. With an extra module, you could control your bike with your smartphone by Bluetooth. At the moment is under development, more information coming soon.